ELLA provides rewarding volunteer opportunities!
Get Involved – Volunteer with ELLA – Contact – volunteer.chair@my-ella.com
ELLA VOLUNTEERS
ELLA is looking for volunteers in all areas of its operations. Whether you have expertise in planning and implementing programs, promoting organizations, celebrating volunteers, or working with computers or financials; we need your ideas and skills to provide exciting programs in future sessions.
BOARD POSITIONS
The Board of Directors leads ELLA in providing excellent learning opportunities for adults over 50. This involves overseeing all aspects of ELLA operations, managing financial records and maintaining ELLA's vision of life-long learning. We are seeking volunteers for several Board positions to begin in July 2022. Ideally, candidates would have a transition period this spring.
Open Positions: Treasurer, Vice President
For more information contact: Fran Galbraith, Chair of the Volunteer Recruitment Committee at volunteer.chair@my-ella.com.
Review the chart below to find more volunteer opportunities with ELLA: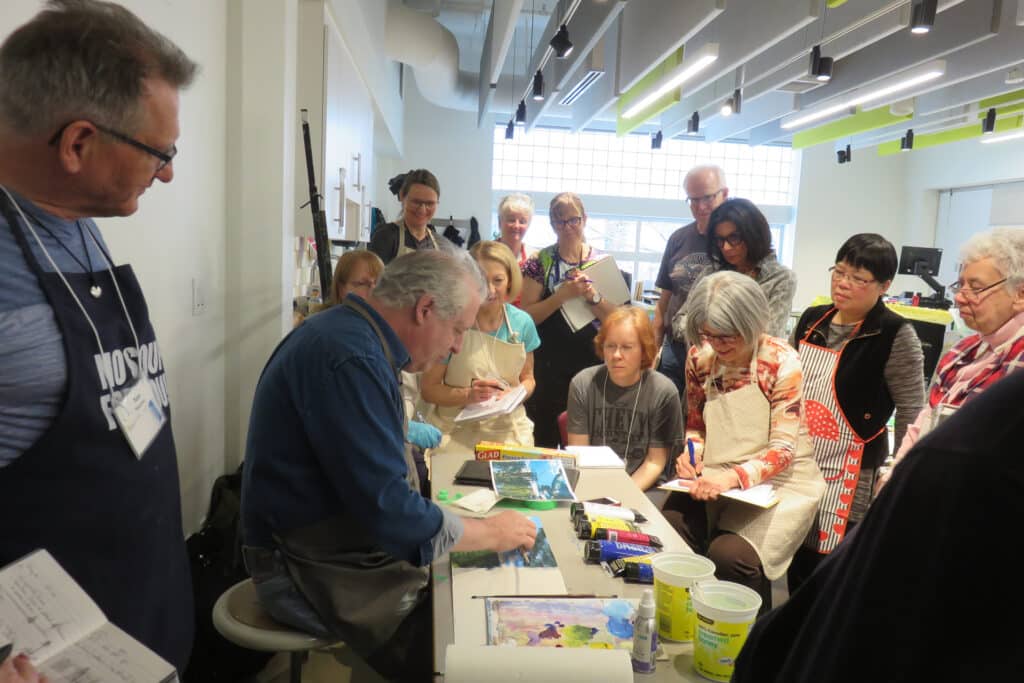 THANK YOU, THANK YOU, THANK YOU!
We could not have done it without you and would like to take this opportunity to Thank our 2020 and 2021 ELLA Volunteers!
Tom Alton, Dawn Allan, Walter Archer, Helen Arnott, Danielle Arrand, Rob Arrand, Ann Babb, Tamara Baltzan, Vivien Bosley, Judy Brown, Lauren Brown, Constance Brissenden, Cynthia Bujold, Karen Caesar, Janet Chambers, Steve Chambers, Louise Charach, Elizabeth Checkel, Bill Cheung, Carole Chevrette, Ruth Collins-Nakai, Bill Cook, Doug Davey, Doug Davey, Gertie Dean, Dianne Eustace, Alfred Falk, Mary Fairhurst, Anne Fanning, Faith Fernalld, Shirley Forrest, Deborah Forst, Sandy Forster, Michele Fortin, Dennis Foth, Marj Foth, Janice Friesen, Fran Galbraith, Cathie Gordy, Donna Hammerlindl, Cindy Hanson, Gwen Harris, Marg Harris, Ernie Hodges, Lydia Hodgson, Mike Hruska, Dorothy Humphrey, Sue Johanson, Mary Anne King, Esther Kupsch, Lynne Lechelt, Susan Lieberman, Jana Lindberg, Anne Lopushinsky, Judy Loutit, Gay Maddin, Joyce Madsen, Lynne Mansell, Linda Mattern, Vivian Mattia, Liz McCord, Joan McCracken, Jane McCreery, Don McFarlane, Jan McGregor, June Mielnichuk, Lori Mills, Diane Mirth, Noma Morrisey, Lynn Moulton, Dennis Nowicki, Bev O'Brien, Roger Palmer, Carol Pawlenchuk, Darlene Pon, Jean Posyniak, Ed Posyniak, Donna Reddekopp, Brenda Remin, Judy Rikley, Linda Riopelle, Brian Sawyer, Debby Shoctor, Katherine Shuttle, Susan Silverstone, Sheila Sirdar, Carla Spinola, Sandra Tulloch, Carol Vaage, Karin Vail, Jimm Valentinsen, Ruth VanderWoude, Rachel Vincent, Harry Wagner, Patricia Waisman, Debbi Wallace, Jacqueline Willette, Hoanie Yong, Bin Zheng and Shirley Zylstra.
We hope that we have included everyone and our sincere thanks to you all.