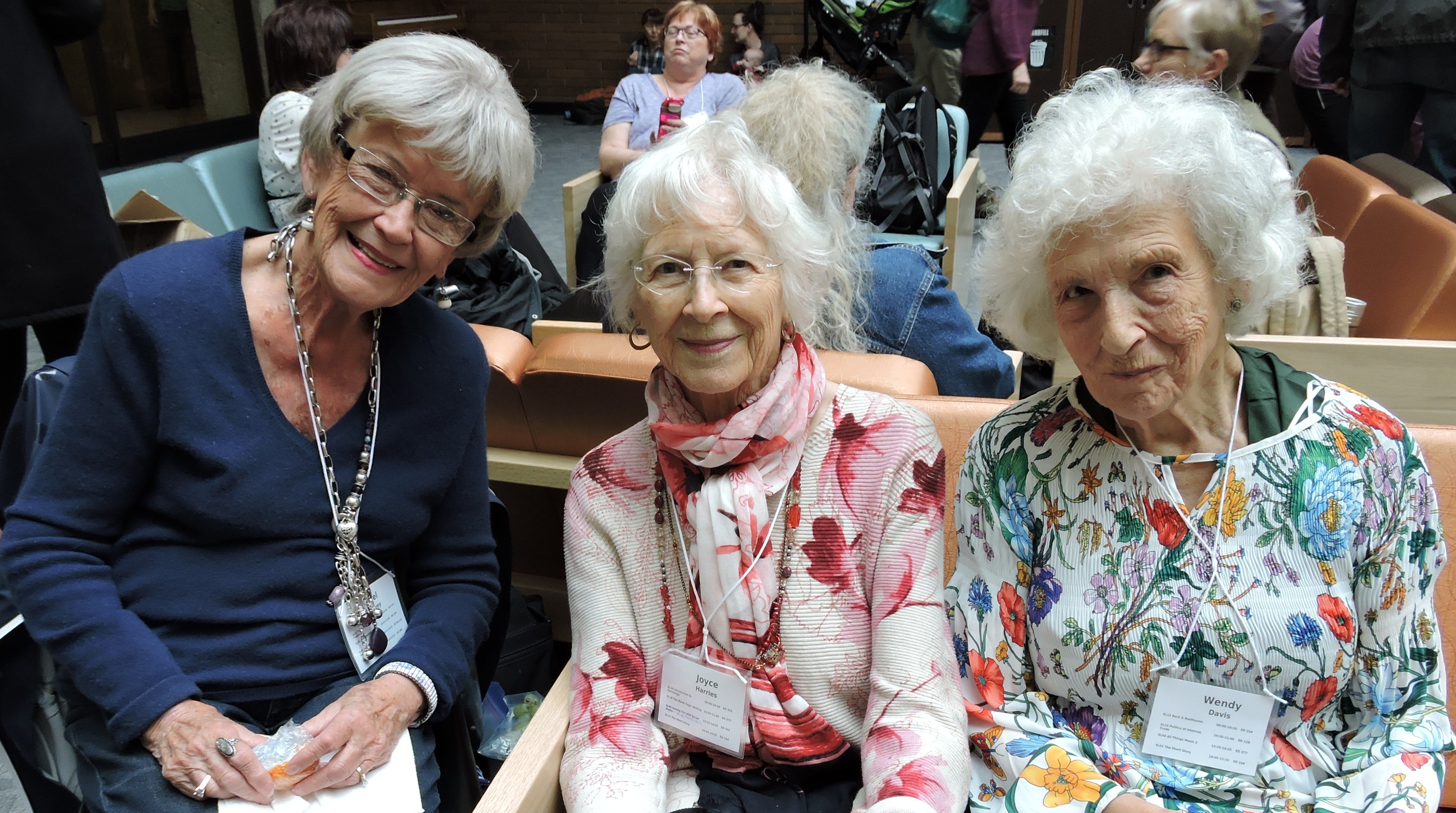 Welcome to the Edmonton Lifelong Learners Association (ELLA.)
We are a dynamic volunteer-run, not-for-profit organization which was founded in 2001 to provide lifelong learning to adults 50+. We invite you to join us!
ELLA partners with the University of Alberta, Faculty of Extension, to offer courses on the U of A campus.
This photo is of our three 90+ year old students who are still enjoying our lifelong learning classes.
(l-r Mel Covey, Joyce Harries, Wendy Davis.)
---
Shirley Forrest, our ELLA President has this announcement:
CBC Edmonton Joined us at the UofA this Spring Session. Here is the link for the excerpt from the May 4th edition of Our Edmonton. https://www.cbc.ca/player/play/1516377155629