"Fundamentals of Digital Photography" will help a novice learn to use their camera's features and an experienced photographer to become better. Technical training using basic and intermediate level camera features is combined with art theory and composition. This will enable students to obtain the best technical quality images. Emphasis will be placed on the techniques and setting needed for excellent sharpness, exposure and color. Advanced camera features and techniques will also be explored to help create better portrait, landscape and action photos. The composition training will help awaken the inner artist by gaining a practical understanding of the elements of space, color, tone, line, shape, texture and form. Proper composition will enable a student to eliminate distractions and create strong focal points in their images.
Participants should have a camera with interchangeable lenses OR an advanced point and shoot with manual controls. Cell phone photographers may register for this class. The composition aspect of this class will apply to anyone taking photos with any camera. The technical controls explored in this class may not be included in a cell phone camera, however the information presented is still very interesting.
Optional photographic assignments will be given to students in order for them to practice on their own time.
Instructor: Chris Stambaugh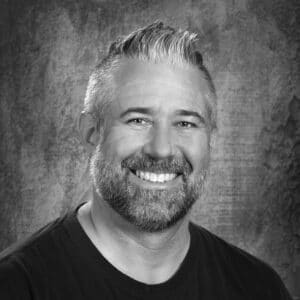 Chris Stambaugh has been a professional photographer for his entire adult life. He graduated from the NAIT photography program in 1989 and opened his own business in 1990 when he was just 19 years old. Over the years he has earned a reputation as a leader in the photographic industry and as one of Edmonton top ranked photographers.
Chris is an active volunteer in his industry and has served as president of the Alberta Professional Photographers association and has also served as Treasurer and President of the Professional Photographers of Canada.
Chris holds the Master of Photographic Arts designation and has earned 6 accreditations from the Professional Photographers of Canada. The PPOC has also awarded Chris with the designation "Service of Photographic Arts" and "Honorary Lifetime Member" for his hard work and dedication to his profession. He also has been awarded 4 bars to the Master of Photographic Arts in recognition of his ongoing excellence in his craft.
His work has been recognized worldwide and has won numerous awards for individual images both provincially and nationally. Most notably, he is a five time finalist for Alberta Portrait Photographer of the year and was a finalist for Canadian Photographer of the Year. Twice he has won the award for "best wedding album" in Canada.
One of Chris' new passions is that of an educator. Chris currently teaches MANY different classes on a regular basis. He is a former photography instructor at Edmonton Public Schools (METRO) and NAIT (Continuing Education). He is currently the administrator and head instructor at the Burwell School of Photography as well as enjoying his classes with ELLA.