***N.B. No classes week of Feb 20 to Feb 24***
Have you ever wondered what would happen if the Hubble Space Telescope were pointed towards Earth? In this course, we will focus on the different methods that we use to observe Earth from afar and how those observations can be used to piece together a larger picture of what is happening on the surface and atmosphere. We will go through the history of remote sensing, introducing new sensors and methods as they were developed. We will also discuss new developments in remote sensing that use cutting edge research like machine learning and unmanned aerial vehicles, while discussing various other equipment that is commonly used. We will also delve into climate change, studying the evidence and impacts it will have on Earth. We will connect remote sensing with climate change to demonstrate the powerful tools that can be applied in this field, while also highlighting some other applications of remote sensing like finding pirates in the oceans.
Instructor: Patrick B. O'Brien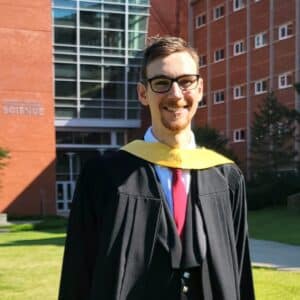 Patrick O'Brien is currently a Ph.D student at the University of Alberta. Working in the Centre for Earth Observation Sciences, he studies tropical forests using satellites and drones to understand how best to monitor their biodiversity as the climate changes. Patrick holds two degrees in Physics, his B.Sc in Physics and Math is from St. Francis Xavier University while his M.Sc in Astroparticle Physics was done at the University of Alberta.
Note: No classes held the week of February 20 to 24th.