23-S103 Physics for Everyone!
Physics for Everyone! is for anyone who would like to gain deep insights into the workings of the natural world around us. Whether you've never taken physics at all or avidly pursue it, this course provides an exciting and accessible way to engage with fundamental physics through touch-and-feel demonstrations, lab activities, polls, debate and a range of other multimedia tools. Some topics that will be covered include: historical astronomy, theories of motion, thermodynamics (heat, engines & entropy), atoms, electromagnetism, relativity and even stellar astrophysics. Note: this course does not necessitate any prior math experience/abilities!
Instructor: Reuben Gazer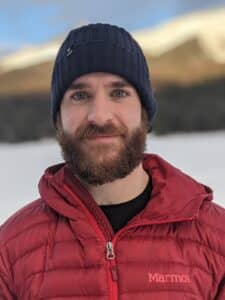 Reuben Gazer is a math/science educator and magician in Edmonton, AB. He received a BSc in Physics from McMaster in 2015 and an MSc in Astrophysics from the UofA in 2017. He has taught math and science in one realm or another for 10+ years and is currently in the final year of his BEd degree to take his love of teaching into high-schools here in Alberta.