Have you ever wondered how genetic testing works, in medicine or on CSI? Or how genetic testing can reduce adverse drug reactions? Or what you can learn from commercial "direct-to-consumer" DNA tests? This course will help you understand how genetics can affect our lives now and in the future. In the ~70 years since the structure of DNA was discovered, remarkable progress has occurred in the understanding of human genetics. This course will address both medical genetic advances and their ethical conundrums. Topics will include types of disease inheritance, types of genetic screening (including direct-to-consumer products), pharmacogenetics (personalized medicine), cancer genetics and the promise of gene therapy. Example disorders, such as cystic fibrosis, will be used to illustrate how gene discovery can lead to effective treatments and possible cures.
 Instructor: Heather McDermid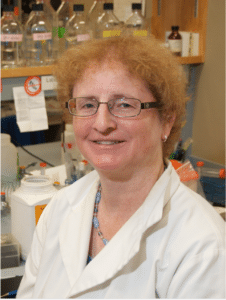 Heather McDermid is a UofA professor emerita (retired 2020). She taught "Human Genetics" and "Ethical Issues in Genetics" for 30 and 17 years, respectively. She is passionate about teaching how genetics is affecting our lives, and its awesome potential.