Alberta was once considered a province of radical farmers and labourers. The One Big Union, the progressive United Farmers of Alberta, the CCF, and the Social Credit Party of Canada got their start in Alberta in the first half of the 20th century. But by the 1950s Alberta was considered a bastion of conservatism. This course explores the social and political transformation of Alberta and examines how a mythology developed that Alberta has always been a conservative province. That mythology obscured liberal and leftist movements that remained strong in Alberta, though our first-past-the-post system limited their effectiveness in the provincial legislature. It also ignores the extent to which Social Credit, which had begun as a movement of left-leaning protest during the Great Depression, had become extremely right-wing by the 1950s, and the shift in the character of Alberta conservatism from the Lougheed to the Klein periods. By the end of this course, you'll have an appreciation of the twists and turns in Alberta politics from 1905 to 2023, just as the 2023 provincial election is called.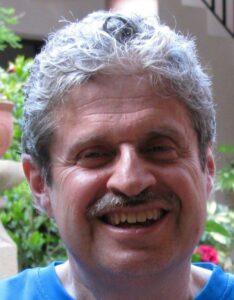 Instructor: Alvin Finkel
Alvin Finkel, professor emeritus of history at Athabasca University, is one of Canada's best known and best selling historians. He is the author, co-author or co-editor of 13 books (book #14–Humanity: A People's History is in the works) including the 7 editions of History of the Canadian Peoples; The Social Credit Phenomenon in Alberta; Working People in Alberta: A History; Social Policy and Practice in Canada: A History; The Chamberlain-Hitler Collusion, and Compassion: A Global History of Social Policy.