This course will talk about past and present issues facing the two spirit, lesbian, gay, bisexual, trans, and queer communities. It is structured around dispelling myths, particularly the idea that, because progress has been made on some issues, there isn't still a lot of work to do! After talking about what these labels mean and some background on concepts like gender, sex, and sexual orientation, the course will look at past events (Stonewall, legalizing gay sex, marriage, the civil service purge) and contemporary issues (ageing, blood bans, policing, pride, and more). Diverse guest speakers with unique perspectives will also speak to current issues facing the 2SLGBTQ+ community.
Note: There is no class on Monday, February 20.
Instructor: J.D. Crookshanks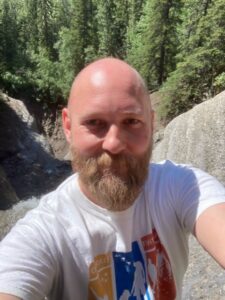 J.D. Crookshanks has a PhD in political science from the University of Alberta, specializing in Canadian and gender politics. Previously, he co-hosted Gaywire, Edmonton's only radio program dedicated to shedding light on, and discussing 2SLGBTQ+ news, events, and issues. He has also taught a variety of university courses in politics and is an active volunteer in the arts and community development sectors.