Why did Canada become one of the first countries to recognise Ukraine's independence in 1991? Why is Russia opposed to Ukraine's statehood? Why did Ukrainians launch three revolutions in the last three decades against authoritarianism? Why are Ukrainians making the sacrifices they are today and putting up stiff resistance? This course will answer these and other questions. It will trace the development of Ukraine's nation-building efforts since the early 20th century. Specific attention will be paid to the nature of democratization in post-communist Ukraine, and will also address Ukrainian interactions with their neighbours: Russians, Belarusians, Poles, Lithuanians, and Hungarians. The role and place of Ukraine in the foreign policies of other states (e.g., USA and China) will also be considered. Finally, the course will explain the reasons behind the outbreak of the Russo-Ukrainian war in 2014, and assess the potential of this war to redesign the existing global order.
Instructor: Ostap Kushnir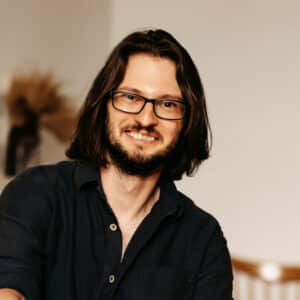 Ostap Kushnir is an assistant professor at Lazarski University (Poland), a lecturer with Coventry University (UK) programmes, and an academic visitor under the Kolasky Distinguished Visiting Fellowship at the Canadian Institute of Ukrainian Studies (CIUS), University of Alberta, (Canada). He holds an MA in Journalism from Odesa Mechnikov National University (Ukraine), an MA in International Relations from the University of Wales (UK), and a PhD in Political Sciences from Nicolaus Copernicus University in Toruń (Poland). His academic interests include geopolitical, transformational, and identity-forming processes in Central and Eastern Europe, specifically in Ukraine, as well as the influence of political propaganda on societies. He is the author and editor of four monographs and more than 30 research articles.