Review 1969 from the perspective of the rich literature created along with the evolutionary music and art worlds. Connect these three worlds with the historical and political events unravelling throughout western society, which continue to impact us. We will study various genres of writing such as the drama, the novel, poetry, non-fiction, and the short story. Step back into 1969 and remember the energy, the community, the uncertainty, and the rich literature that developed as a result.
Instructor: Brigitta Goerres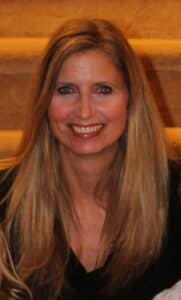 Brigitta Goerres has been involved in education for over 30 years. Starting as a classroom teacher immediately after graduating from the University of Alberta majoring in English and Social Studies, she continued her career working with the Ministry of Education as an Exam Manager, and then worked for a decade as the Executive Director of Curriculum with an educational company developing study tools for students, teachers, and parents. She also has a consulting business to collaborate and share ideas and methods to allow all learners the opportunity to reach their highest level of achievement and to inspire and motivate teachers.