***N.B. This course will also take place on Thursdays, March 2 and 9, and there will be no class on Monday February 20.***
This course offers a study of Western music history in the second half of the 18th century. We will study the music of this time period, also known as the Classical style, from the perspective of social, cultural, and philosophical contexts. The survey begins with the emergence of a new style in the 1820s and 1830s, moving through the works of composers such as Haydn, Mozart, and early Beethoven. The goal of this course is to provide a critical introduction to a musical style that was very influential in the development of Western music, and to encourage you to engage openly, sympathetically, and thoughtfully with it. Together, we will discuss music in its historical context and learn about its inherent value within a certain culture and time; this will help us become more sensitive to music's meanings and explore new ways to interpret and appreciate it.
Instructor: Morteza Abedinifard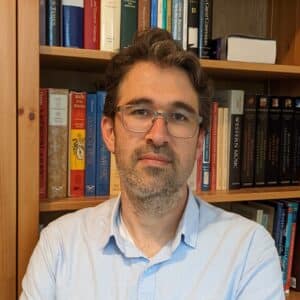 Morteza Abedinifard holds a PhD in Musicology from the University of Alberta. He is currently a music history instructor at the University of Alberta, Augustana Campus, in Camrose, Alberta. His interests include European music history, philosophy of music, and Persian classical music. As a musician, he plays and teaches Persian setar.