***N.B. There will be no class on Monday February 20***
Historically, sketching has been used to record observations, try out new mediums, and depict a memorable experience. In this course, you will learn how to sketch from life and photos, create values to enhance your sketches as well as be introduced to watercolour techniques that will cause your sketches to pop.
You will learn to design your page, and will explore a variety of subjects. Susanne provides step-by-step instruction to guide you along this course as your skills and confidence flourish.
Instructor: Susanne Lamoureux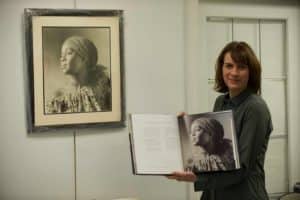 Susanne Lamoureux has a BA and BEd and has been nominated for an Excellence in Teaching Award. Over the past 10 years she has focused on art and has studied locally and in the USA. She is a recipient of the Staedler, Canada's National Drawing Contest. Most recently, one of Susanne's drawings was included in the 2014 publication Art Journey Portraits and Figures: Best Contemporary Drawing in Graphite, Pastel or Coloured Pencil. She is currently teaching at the Artra Art School.