ELLA members have fascinating stories to share.
---
Evelyn Anderson Interview
Written by April Hildebrant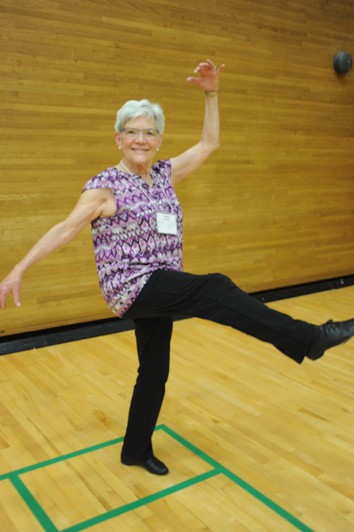 Evelyn is active in the community.  She volunteers at the Muttart Conservatory and the Cross Cancer. Evelyn finds giving back, uplifting, when she can make someone else's day.  It also makes her grateful for her mobility and health. She tries not to "sweat the small stuff". Her Stay Young personality is maintained by being an out of doors person her whole life. She and her husband start their day by walking every morning.  There is, also, the twice weekly Scottish Country dancing and the three times weekly badminton.
To read the full story: Evelyn Anderson 1
---
Animals at ELLA
Written by Jan McGregor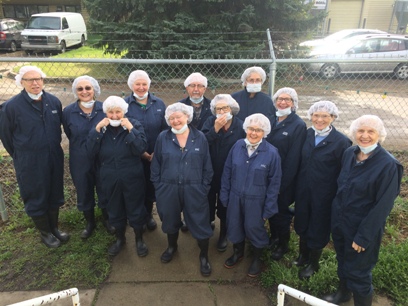 A small group of ELLA students were lucky this year to sign up for a new course: Animal Agriculture, taught by U of A's Frank Robinson.  None of us knew what we were getting into; even though quite a few of us had lived for years on "olden-days" farms, we were all quite surprised that we had lived so long in such complete ignorance of how animal agriculture has changed in the last decade or so.  And so many changes for the better! Better for the animals and better for the people who drink milk, eat meat, or enjoy bacon and eggs for breakfast.
For the full story, read ELLA Animal agriculture 2017macgregor
---
Meet ELLA Member: Writer Wendy Davis
Fifteen years ago Wendy Davis attended her first Spring Session for Older Adults (the precursor to ELLA). According to Wendy, attending the 3-weeks each Spring "changed my life.  Being retired and single can drive you berserk. So many retired people just talk about their physical problems and it can be so depressing. At ELLA we have stimulating conversations about all the new things we've learned".
To read the full article click here: Wendy Davis
---
One of Professor Houlden's goals in his course China: A Primer on a
Global Power is to highlight the connections between Canada and China.  In his lecture on China from 1911 to 1949 he covered the Winnipeg Grenadiers and their battle against the Japanese in Hong Kong in 1941. He shared with us the heroism of Company Sergeant-Major (CSM) John Robert Osborn who was the first Canadian soldier in WWII to be awarded a Victoria Cross, the British Commonwealth's highest honour for military valour. Professor Houlden also identified that CSM Osborn's daughter – Patti Osborn was a member of the class. Click here for the full article and photo: Osborn
---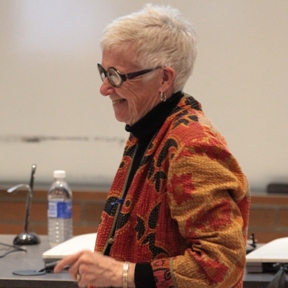 Anne Fanning
Anne Fanning, ELLA member and instructor, Professor Emerita, Department of Medicine, Faculty of Medicine & Dentistry – will be inducted into both the Alberta Order of Excellence and the City of Edmonton Salute to Excellence Community Service Hall of Fame on June 12th, 2017.
---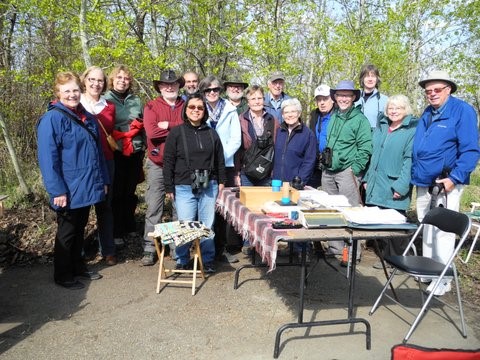 Bird Banding
ELLA Spring Session 2015, Birds of Alberta class on a field trip. Read Sid Dwernychuk's article on the event.Birds Banding and Blue Sky.2
---
THE ELL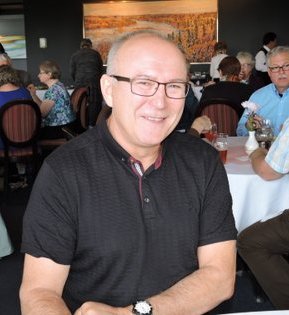 AD
Michel Lamoureux – Sharing the experience of the infamous desks at ELLA.
Click here to read his writing: THE ELLAD
---
---