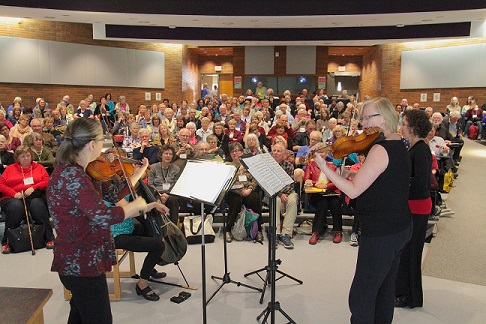 Welcome to the Edmonton Lifelong Learners Association (ELLA.)
We are a dynamic volunteer-run, not-for-profit organization which was founded in 2001 to provide lifelong learning to adults 50+. We invite you to join us!
ELLA partners with the University of Alberta, Faculty of Extension, to offer courses on the U of A campus.
Presenting the 2018 Spring Session Course Guide! 
Our 2018 Spring Session is scheduled for April 30 – May 18th, so arrange your schedules!